The 4thSAMA International Forum&2019 "Belt and Road"3D Printing and Intelligent Manufacturing Annual Meeting closed today in Shanghai on August 18, 2019. The conference discussed the development of smart manufacturing and 3D printing in the aerospace, biomedical, automotive, and mold industries. Sino-Euro Technology is involved as a supplier of raw materials for the metal additive manufacturing.
Sino-Euro's assistant manager, Mr Lai Yunjin was invited to the aerospace summit forum. The topic includes metal materials development, technic innovation and quality assurance in aerospace industries.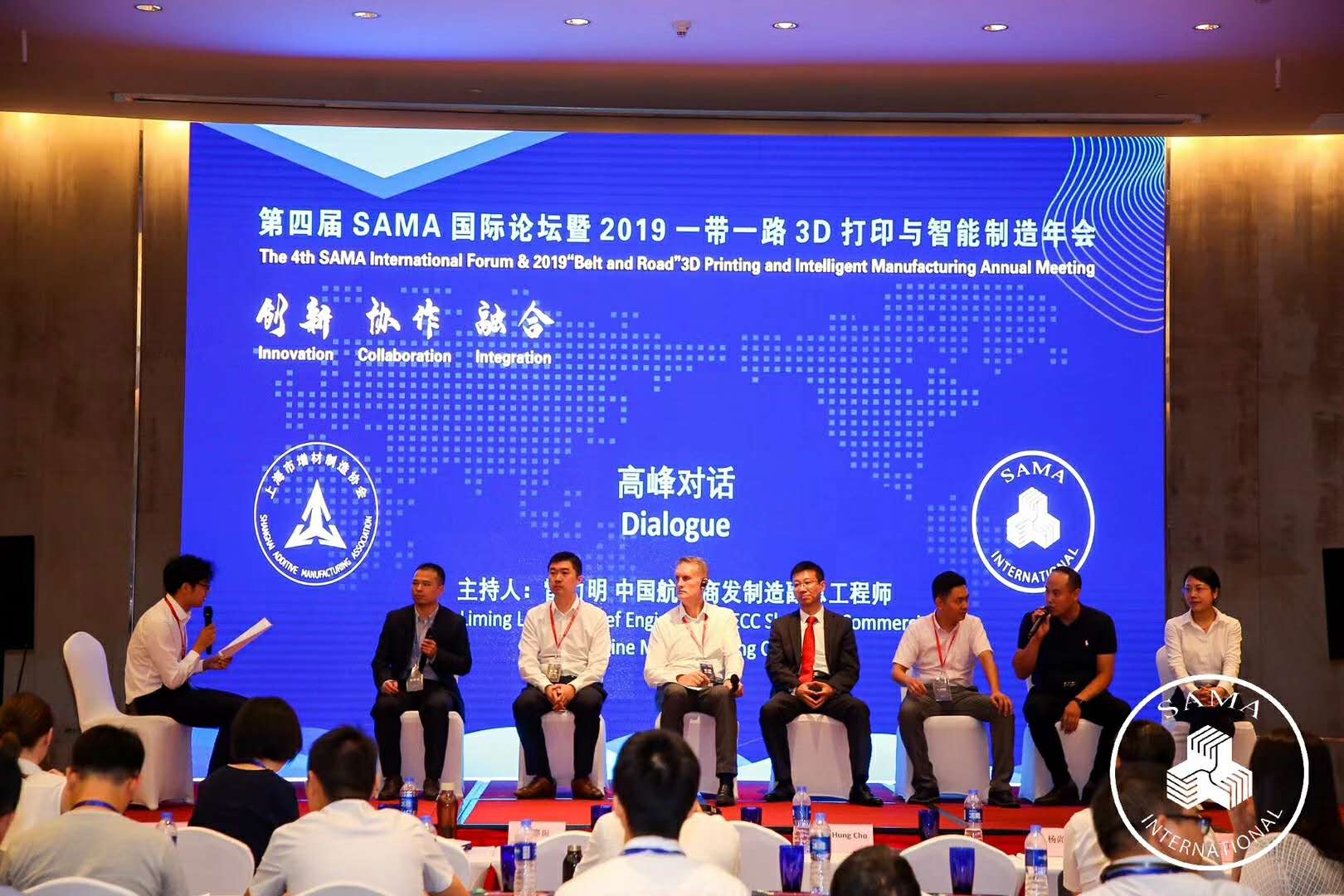 Assistant Manager Lai commented, at present, 3D printing is developing rapidly in various industries, and the support from the state and local governments has been significantly enhanced. This pushes our raw material suppliers to continuously improve our intelligent manufacturing technology and keep providing quality materials for 3D printed parts. At mean time, with the constant innovation of 3D printing applications, the supply of raw materials should also follow the industrial needs and provide strong technical support.
---
Sino-Euro Materials Technologies of Xi'an Co., Ltd (Sino-Euro), a subsidiary of the Northwest Institute for Non-ferrous Metal Research. Sino-Euro is on the cutting edge of technology. Specializing in powder metallurgy, Prealloy Spherical SS-PREP® Powder, Additive Manufacturing Wire&Bar, and HIP service & components.