SS-PREP® Inconel625 Prealloy Spherical Powder
Inconel625 alloy is a nickel-based superalloy with molybdenum and niobium as the main strengthening elements.
1. Excellent corrosion resistance and inorganic acid corrosion resistance, such as nitric acid, phosphoric acid, sulfuric acid, hydrochloric acid, etc. Has excellent behavior in seawater and industrial gas environments, also at high temperatures.
2. Good tensile properties and fatigue properties at up to 980℃.
3. Used in manufacturing engine casings, blades, cylinders and other parts, which are already passed the actual application assessment and the maximum operating temperature is 950℃.
Currently, Sino-Euro has prepared Inconel625 prealloy spherical powder. Fig. 1 displays the properties and chemistry of Inconel625 powder. As for 15-50μm powder, Hall flow speed with 2.5mm calibrated orifice is 12.3 s/50g and apparent density is 4.91g/cm3. Morphology in Fig.2 shows high sphericity and few satellites.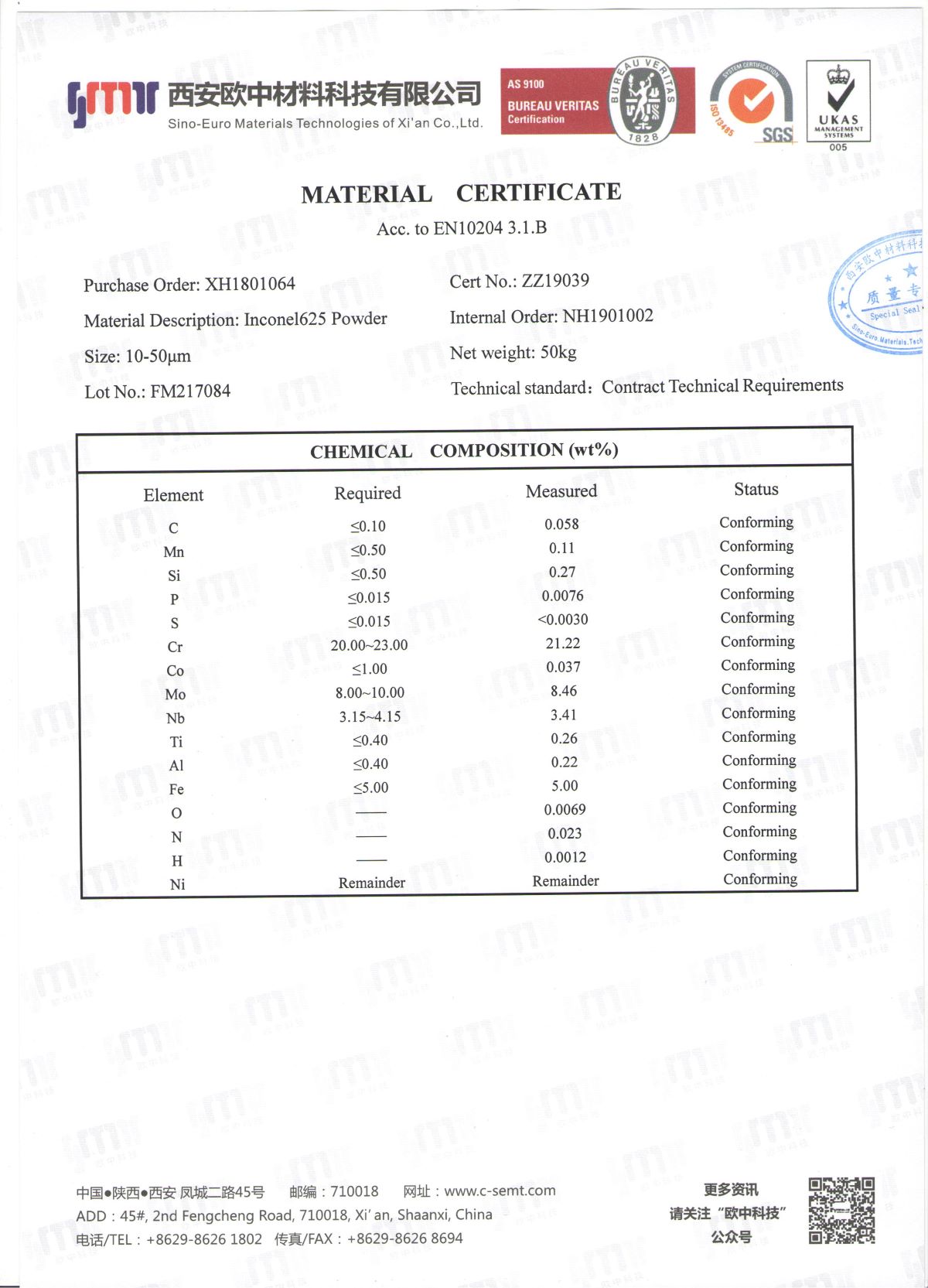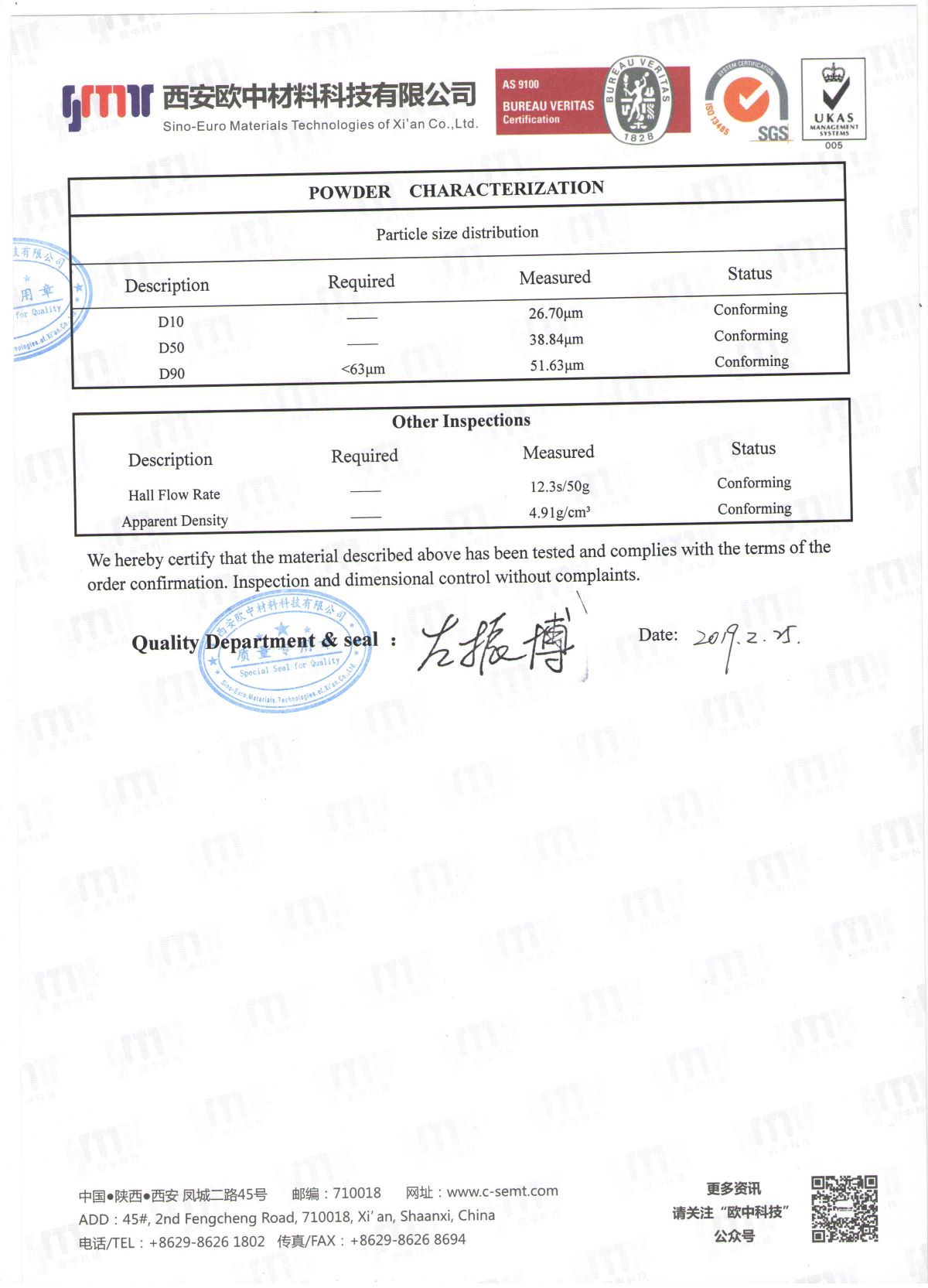 Figure 1 The CoA of Inconel625 prealloy spherical powder launched Sino-Euro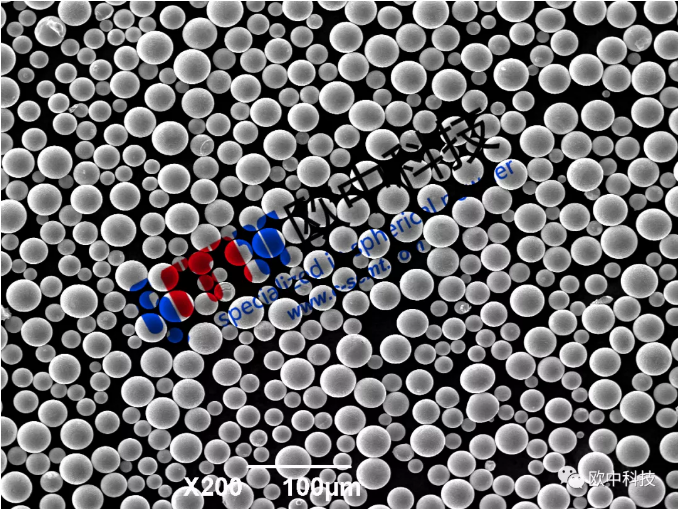 Figure 2 SEM morphology of Inconel625 prealloy spherical powder
---
Sino-Euro Materials Technologies of Xi'an Co., Ltd.(Sino-Euro) is a subsidiary company of NIN Group(www.c-nin.com). The capital investment is about 15 million US dollars. Sino-Euro is specialized in powder metallurgy, Prealloy Spherical SS-PREP® Powder, Additive Manufacturing Wire, Bar & Substrate, and HIP service & components. Sino-Euro has been authorized with AS9100D, ISO9001 and ISO13485 Quality Management System.